That smile is due to my husband walking in while I was posing for the shot.
After two days in a row that began at 3:45 A.M. I am pretty much beat right now.
So, I was perusing my backlog of favorite blogs and seeking out some new inspiration through some other link ups. I came across
Marionberrystyle
. Marion had a boot style link up last month, so I thought GREAT IDEA! But I was too late to link up. DARN.
I whined to myself that I'm too tired to take a new photo today so what should I do? Luckily, I remembered that it is Friday which means it's Casual Friday Link Up at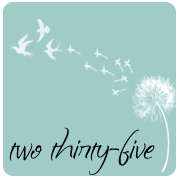 My profile picture is one of my favorite boot outfits and is also very casual so BAM, problem solved. A new post and a link up all in one shot.
Apropos of nothing, can I just say that I love my brown Born boots. They were a $35 find at Last Chance and I think I wear them all fall and winter long, regardless of the fact that it is still in the 90's in Arizona. I suffer for style, what can I say.
Till next time...
Love,
Alyssa