You all know I'm new at this, right? So there are things I'm going to have to learn along the way to make this work. Apparently, one of those things is how to stand for a picture. I thought I was doing an ok job of it, looking passable in most of the shots.
Then I took these photos (did I mention I hate getting my picture taken?) and realized there is a "good" way to stand and a "not so good" way to stand. I am behind the curve once again.
Exhibit A: facing the camera head on....which is in truth what you see in REAL life
Exhibit B: turn, bump out the FRONT leg, shoulders back....just the right angle
Holy Cats! I look slim that way!!! Smoke and mirrors are a good thing to learn when you are plastering yourself on the internet. I hope I can retake this exact pose from here on out! Now if I could only work on the face, I'd be money.
Enjoy Casual Friday over at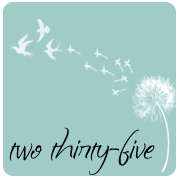 See you there!!!
XO,
Alyssa